Cave Diving Thailand
The DJL technical team has just returned from a 10 day expedition cave diving trip. They completed side mount and cave level 4 courses at Song Hong and Sri Kiew caves in Krabi province, Thailand.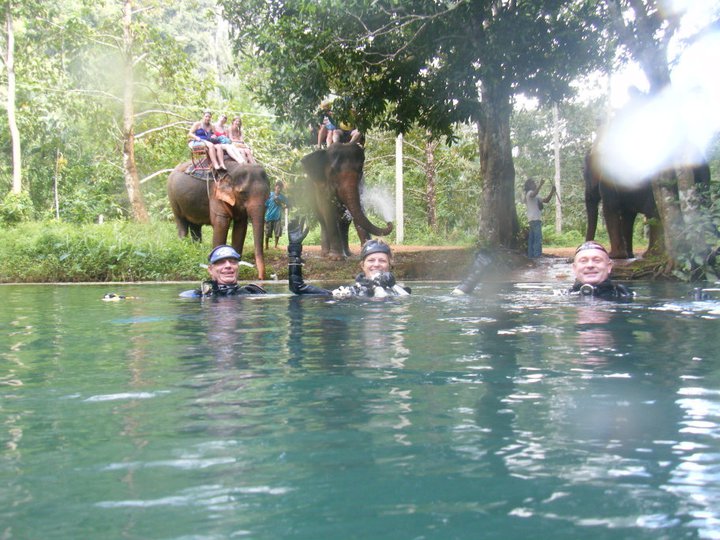 During the trip the team dived to 55 meters in Song Hong and 75 meters deep in Sri Kiew caves making jumps and staging. One of the most memorable dives of the trip was a major restriction at 30 meters in a cave that joins into Sri Kiew at 65 meters. Diver Dan (not the most athletic member of the team) got stuck in the major restriction. However Dam remained calm and using his training managed to work himself free. He ended up popping out of the restriction like a champagne cork.
For more information on CCR, Cave and Side Mount cave diving courses, contact the team at Sea Explorers Club.